The Ultimate Fashion Store For Men Up To 5'8"
 Prepare to look fantastic
  As of Nov. 23, 2020 curb side pick up only, for 28 days, at 2528 Yonge St. store. Someone will be at the store Friday and Saturdays, 11 a.m. – 5 p.m. Contact me if you need to arrange to meet, at another time.
We opened a pop up SALE store, at 160 East Beaver Creek Rd. Thornhill, Ont., unit 26.   ALL SALE ITMES ARE 40% – 60% OFF. 
Sundays 11 a.m. – 4 p.m., Monday to Thursday, 11 a.m. – 5 p.m.
Online store, go to "shop

".
Robbie Brown is an unparalleled clothing store
for short
men up to 5'8" where fit, quality, and service are always impeccable and everything fits off-the-rack.
UPDATES
As of Nov. 23, 2020 the government has told us that we can only allow curb side pick ups.  If you need to pick up alterations, please leave message at store, or email me (robbie@robbiebrown.ca) and I will arrange a time with you to pick them up.  We are hoping this will only be for 28 days.
Normally, during this Covid-19 time, we are open 11 a.m. to 5 p.m., and by appointment only.  We are following appropriate healthy protocols, and ask that everyone coming in, PLEASE wear a mask.  If you are not feeling well, please do not come in.  We are asking everyone to respect this, for the safety of our staff and for other customers that might be in the store.  If you are going to sneeze or cough, even when wearing a mask, please do so into your arm.  If we are all socially responsible, we will all get through this together.
If you are uncomfortable coming into the store, while other shoppers are there, we will gladly make an appointment with you, for before or after business hours.
Another alternative is that we can set up a face time/Zoom appointment, where I could show you items virtually.  We have been asked by customers about buying casual pant and sport shirts, for around the house.  Many are still working and want more casual pieces as they don't have to get all executive at this time.  Others have inquired about getting a sport jacket or suit, as they are doing video presentations or participating in online meetings, and want to look more professional.  I can alter items where possible, and get your new items delivered to you.
 For online shopping, go to "SHOP"
 Fall and winter, windbreakers and parka's are now in.  Also just in, our wool winter fashion car coats.
Amazing sport shirts from Emanuel Berg, just arrived (made exclusively for us in 32″ and 31″ sleeve lengths.
 Boglioli sport jackets, in short sizes, are now available at ROBBIE BROWN  (amazing unlined jackets made in Italy). 
Brax premium cotton pants and jeans, size 28 waist, are now in.
Hope I can help you out, stay well/healthy,
Robbie
Sizing
Suit sizes from 34 – 50: offered in short (5' 5" – 5' 8") and extra short (5' 2" – 5' 5").
Shirt sizes from 14 – 17½ in 31″ and 32″ sleeve lengths.
Looking for the best clothes for short guys? 

We have a  tremendous selection of off-the-rack suits and sport jackets for evening, social occasion, cocktail, party,  wedding, business, corporate and business casual.  Wonderful dress shirts, sport shirts, premium cotton pants and jeans, 3/4 coats, over coats, top coats …
Featured Designers: 
ROBBIE BROWN, Boglioli, Samuelsohn, Brax, Meyer, John Smedley, Benson, Sunspel, Bugatchi, Penrose London, Emanuel Berg
High-end Italian fabrics from, Reda, Barberis, Loro Piana, Cerruti, E. Thomas
Join our mailing list to receive special offers.
Robbie Brown is serious about fashion that fits
You've already heard the one about first impressions—so make yours right every time. For casual, business or evening, Robbie Brown makes it easy.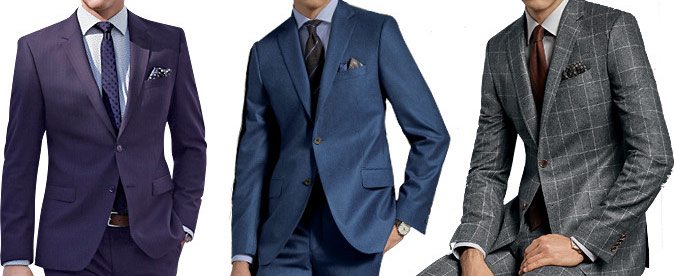 Suits
IF THE SUIT FITS, WEAR IT!
Nothing beats the confidence you project in a good fitting suit. Never settle for almost right. Our patterns are exclusively designed for the shorter man.  At Robbie Brown, attention to fashion and fit ensures you look nothing short of amazing.
ROBBIE BROWN   $750 – $995.          Samuelsohn   $1495 …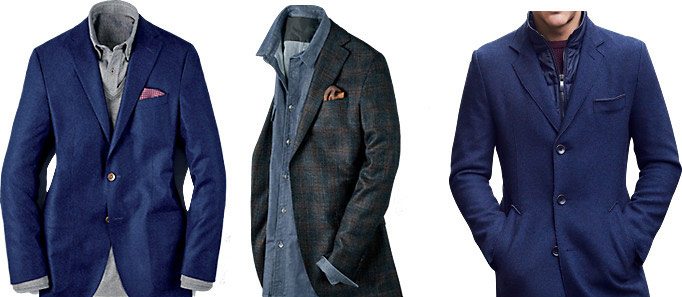 Sport Jackets
PUTTING THE SPORT INTO SPORT JACKETS!
Why are so many people wearing jeans and casual pants with their sport jackets? Versatility! Short men are going to love the fashion we offer ("no more boring").  It can be dressed up or down, goes with a tie, sport shirt, t-shirt, scarf, and even has a pocket for your phone!
ROBBIE BROWN $495 – $850          Samuelsohn      $1195 …

Shirts
"WOW, THE SHIRT SLEEVE IS PERFECT!"
Along with proportioned shirt lengths, our dress and sport shirts are available in both 31" and 32" sleeve lengths. The guy that is not-so-tall, is going to love this.  Impressive dressing is easy, with shirts that fit.
$195 – $250
Sweaters
SWEATERS. A GREAT JACKET ALTERNATIVE!
Fashionable and versatile. Great for a more relaxed look with jeans and dress pants. With the right fit, the shorter guy is going to look amazing. Treat yourself to a cozy sweater—a very cool look!

Pants
PANTS FOR SHORT GUYS THAT RISE TO THE OCCASION!
Our cotton, denim and dress pants will keep all your needs covered. Designed proportionately for shorter men, you won't find any "baggy bum" here, only sharp pants that fit.  With the right rise, inseam and detail, we've taken comfort and fashion to a whole new level.     $235 – $325
Accessories
THERE IS NO EXCESS IN ACCESSORIES!
Here is the opportunity to make your own fashion statement. Wear an amazing tie (made shorter, to fit the man up to 5'8″) when you don't have to, throw on a gorgeous scarf, or put on a sock of a different colour. Don't be afraid to try something new.
SMALL FOOT SOCKS, NOW IN !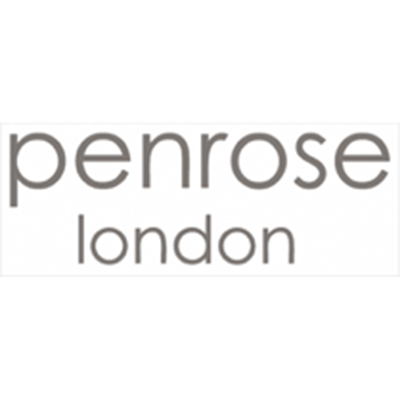 2583 Yonge St., Toronto (647) 347-2583
MON – SATURDAY 10 – 6
SUNDAY 12 – 5
BY APPOINTMENT
Appointments can be made any time during the week, including
before or after store hours. Please call us to book.
Robbie Brown
2583 Yonge Street,
Toronto, ON M4P 2J1
647-347-2583